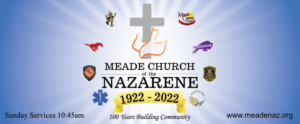 We are celebrating!
Meade Church of the Nazarene was officially recognized on April 16 1922.
The last 100 years have seen members from Fowler, Meade, and Plains, EMS, Fire, and law enforcement, teachers, coaches, and school administrators. Everyone added to the community of the church, and the church poured back into each community.
Now we are excited to launch into a new century of ministry, and we would love for you to be a part of it!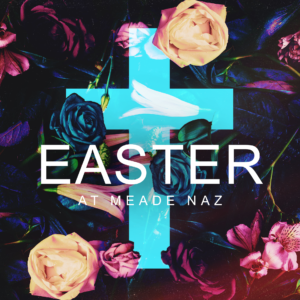 It's our 100th Easter at MCN!
Join us as we celebrate the greatest day in history!
Sunday April 17th at 10:45am

Faith Promise Sunday is our fundraising event for missions around the globe. This year we're sharing a special centennial goal.
Special Speaker, former pastor Ron Willard!
Sunday 4/24 at 10:45am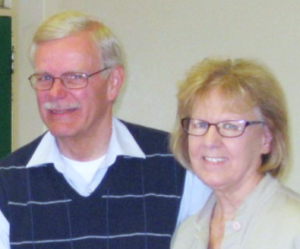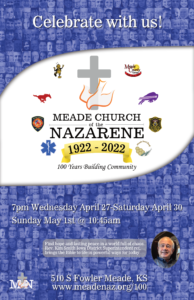 Join us for a once in a century revival! Wednesday thru Saturday 7 pm, Sunday morning 10:45 am!
Revivalist, Rev. Kim Smith former District Superintendent of Iowa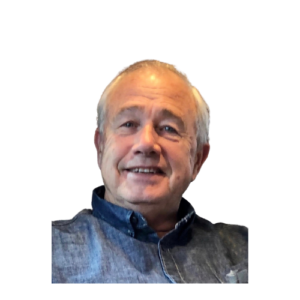 Join us for lunch following the morning service on May 1 catered by The Barbeque Republic! There is no charge to you but RSVP IS REQUIRED! Click here to register because you won't want to miss this amazing meal!
Some Special Opportunities
!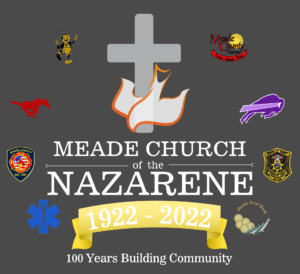 Celebrate with a vehicle window decal!
Decal will print with a transparent background, but is shown here on a dark gray background to simulate a car window.
These decals are provided free for those who attend our centennial celebrations throughout the year. If you'd like one shipped to you, let us know!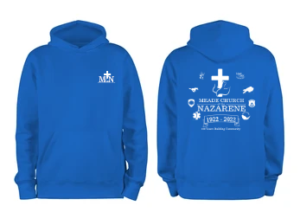 MCN Hoodie!
Available by special order; the Meade Centennial Hoodie.
Available in MCN Blue and white. Show some pride and stay comfy!
The cost is $25 plus shipping (if you can't pick yours up locally). A zippered version is also available for $35. Add $2 for 2x, and $3 for 3x
(T-Shirts will be available this summer)
Even if you don't live here you can still buy merchandise to celebrate with us! The deadline for this order of sweatshirts has pass but watch for a second wave to order them later in the year!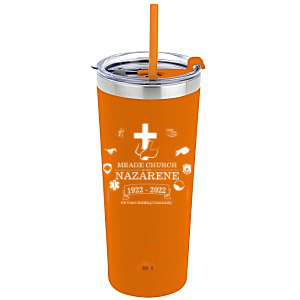 MCN Tumbler!
This insulated 22oz tumbler keeps your hot drinks hot and your cold drinks cold. Can be used with or without the straw.
Tumblers are available now! Cost is $12 plus shipping (If you can't pick yours up locally). To place an order from out of town, call the church at 620-873-2951 or email the secretary at
meadenazarene@hotmail.com