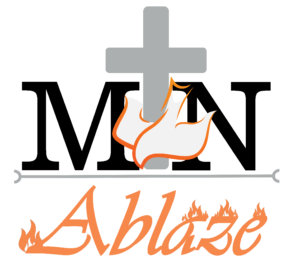 Teen Community
The connections that teens make in these years can last a lifetime and shape who they become as adults. Because of this we are very intentional about how we engage our teens to help them grow in their faith.
Our Wednesday night youth group serves as an easy connection point for teens. Our leaders work hard to create an atmosphere of inclusion that helps teens feel welcomed no matter what school they attend or what groups they are involved in outside of church. Many of our teens started attending church by coming to youth group.
Sunday mornings our teens gather in their own class. Relationships are built upon with the Bible, prayer, and a conversation driven curriculum that helps the teens craft a faith of their own. During our worship services our teens serve alongside adults in teaching, leading worship, running sound and video equipment, and more. Our teens know they aren't the future of the church, they are the church.

Summer camps, special events, and teen trips create space for teens to encounter Jesus outside of the normal routines of everyday life, and also provide opportunities for our teens to build relationships with teens from other churches across the state, and across the nation.
To get connected with our teen community click below.
Su
Chris and Kate Yohn serve as our youth group leaders. Their kids can often be found adding comic relief to Bible studies!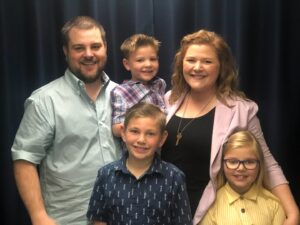 All of our teen staff and volunteers undergo background checks and training.
Lyn Weller serves as our teen Sunday School teacher along with Pastor James. Her husband Steve serves as our head usher.