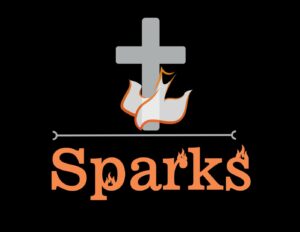 Sparks Community
Little hearts and little minds deserve a lot of care. We work hard to keep them safe, and help them learn spark their faith to life. Our split nursery space provides room for those toddlers to run about without running over those little fingers of our infants and crawlers. For those with plenty of energy to burn our preschool built playground provides ample space for them to safely get out all of the wiggles.
We aren't just keeping our Sparks busy or quiet. Our nursery staff helps our tiny kids learn tiny truths that they can build on the rest of their lives; from bible verses and stories to songs like "Jesus Loves Me" and "This Little Light of Mine."
Our nursery staffed by adults, and available every weekend.
To get connected with our Sparks community click below.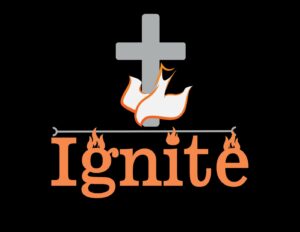 Ignite Community
Pre-K through 6th grade kids ministry is all about fanning faith into flame. Sunday morning classes break kids into age groups to learn the Bible from mature believers who love sharing their faith with their classes.
Children's Church takes place in the second half of the Sunday Worship service. It provides a chance for kids to hear the word in a mixed age setting, without being over their heads. Messages here focus on basic Biblical truths, world missions, and who Jesus is.
Wednesday night activities include competitive quizzing, for those who like to have a goal to work toward. Quizzers compete against students from other churches in our region in a Bible trivia challenge. Successful quizzers go on to district, regional, and World Quiz! Trophies, ribbons, and t-shirts give our quizzers something to show off, but the real benefit is hearing your kids say, "But doesn't the Bible say…"
For those with a less competitive spirit, our Wednesday night Ignite program studies the same scriptures and truths our quizzers tackle, without the stress or pressure to compete. Games, special trips, and treats all help create a fun atmosphere to learn about Jesus and the Bible.
Throughout the year we host or participate in several special events that give the kids unique experiences for growing their faith. Our annual Hallelujah Night Carnival (Each October), our Easter Egg Hunt (Each Spring), Back to School Bash, and End of School Splash are a few examples of fun events that work to stoke the fires of kids' hearts.
To get connected with our Ignite community click below.
Su
Dana is our Children's Ministry Director. Her team of volunteers work to show the love of Jesus to our Sparks and Ignite Kids. If you have a question about kids ministry Dana has the answer.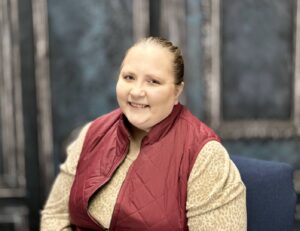 All of our nursery staff and kids ministry volunteers undergo background checks and training.